Commercial Kitchen Cleaning for Clubs and Bars in St. Louis, MO
Yes, clubs and bars have commercial kitchens that require cleaning too. Grease Bullies Hood Cleaning not only provide professional hood cleaning, we also provide deep cleaning of the kitchen area and appliances. Our team of local hood cleaners and seasoned technicians will make even the nastiest club kitchens look and smell immaculate again.
Give your club's kitchen a fresh start. Grease Bullies Hood Cleaning of St. Louis, MO will comb every corner of your commercial kitchen, scrubbing clean the kitchen hood exhaust hood system, ductwork, commercial appliances, and more.
Contact us to receive a free kitchen cleaning estimate via email today.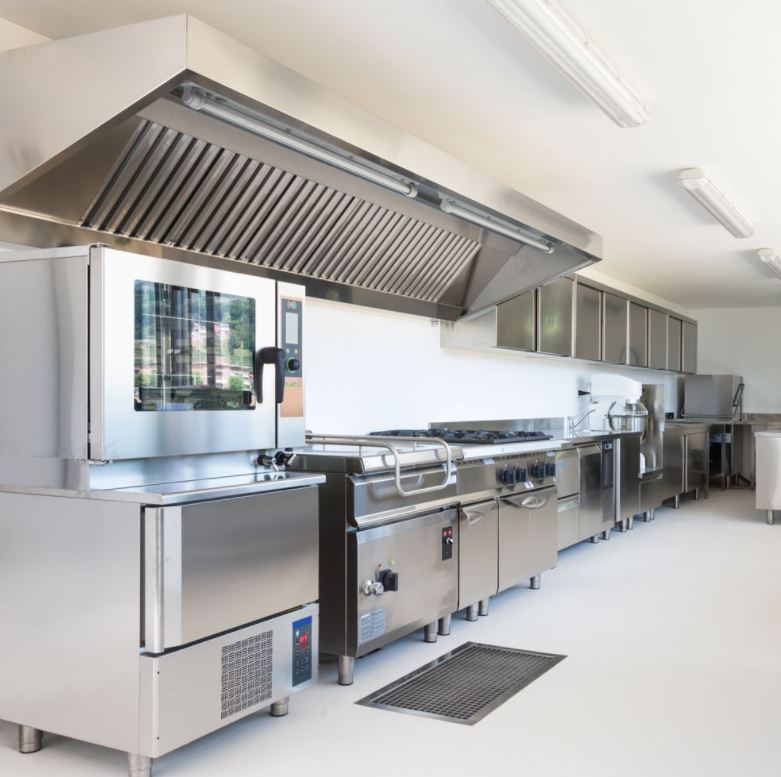 Grease Bullies Hood Cleaning Commercial Kitchen and Appliance Cleaning Services
Want professional and preventive cleaning done in your commercial kitchen? We specialize in a commercial deep cleaning service for kitchen appliances, exhaust hood systems, hood filters, and more.
We understand how cleaning and maintaining your club or bar can be hard, so give us a call and allow us to serve you with the best kitchen cleaning experience.
Nightclub Kitchen Cleaning
Keep the good times going with efficient and effective sanitation. Grease Bullies Hood Cleaning is a professional that services St. Louis, MO, and bordering areas in Illinois. We disinfect kitchen areas including walls, floors, ceilings, and countertops, and our kitchen cleaning services are tailored to take care of grease and dirt that is making the club manager's head spin.
Commercial Kitchen Appliance Cleaning
Keeping commercial appliances in your club is crucial to operating your business. A dirty appliance can change the taste of the food you serve and leaves your customers at risk of being infected or falling ill.
As a professional St. Louis kitchen cleaning company, we offer effective appliance cleaning with a focus to help businesses to have perfect kitchen areas when preparing food.
Fryer Cleaning
A dirty fryer is dangerous. It can cause accidents, fires, and health issues, just some of the reasons why you need to hire a professional kitchen cleaning company in St. Louis, MO is to ensure that your fryer complies with NFPA standards
Grease Bullies Hood Cleaning specializes in cleaning deep fryers with knowledge of the best kitchen cleaning practices that will clean your equipment and leave no property damage.
Grill Cleaning
Grease Bullies Hood Cleaning will safely transform a dirty BBQ grill into one that looks brand new again. We will not simply wash and go. Our cleaning crew will perform the best grill cleaning solutions that will leave your equipment spotless.
Thorough cleaning is crucial when it comes to commercial BBQ grills, as kitchen equipment can get tremendously dirty over time and attract parasites and bacteria. That's why Grease Bullies Hood Cleaning will do a top-notch job to get rid of that awful grease and grime.
St. Louis, MO Hood Filter Cleaning
No matter what brand or type of commercial kitchen range hood, they all have hood filters that must be kept clean and operational at all times. Most of the hood filters are made of metal and can be reused for a long time.
Cleaning hood filters regularly is vital for the safety of your staff and your customers. Our hood filter cleaning will make your exhaust hood filter stay effective safe to use, and easier to clean. Regular cleaning of the hood filter will also prolong its lifespan.
Get in touch with us if you want to make your kitchen hood filter clean and more efficient to use. We do food debris removal as well as smoke and grease removal.
Hire Grease Bullies Hood Cleaning to Clean Your Nightclub's Kitchen
When the music stops, seeing the dirt, grease, and food spills becomes easier. After a night of happy customers dancing and mingling, the kitchen area will be left with messy floors and spilled drinks. Grease Bullies Hood Cleaning provides the cleaning and maintenance of your commercial kitchen needs.
You can guarantee that our cleaning company will give you the highest quality of club kitchen cleaning service you want. Our expert hood cleaners only use CDC-approved kitchen cleaning supplies and disinfectants, and we offer daily, weekly, or monthly cleaning of commercial kitchens in nightclubs and bars.
Sign up for our kitchen cleaning services and eliminate worries about booking the wrong cleaning crew again.
Contact Grease Bullies Hood Cleaning
Cleaning your kitchen is no joke. Without proper maintenance by a professional cleaning company, you will be forced to deal with the same kitchen mess again and again. Experience the best commercial cleaning today.
Grease Bullies Hood Cleaning offers eco-friendly cleaning solutions for clubs and businesses alike in St. Louis, MO and the bordering areas of Illinois. Call us today to resolve your cleaning problems.