Top-rated Commercial Kitchen Cleaning for Hotels in St. Louis, MO
Are you looking for a local kitchen cleaning company that will kick the grease and viruses out of your kitchen? Grease Bullies Hood Cleaning is the company you need.
While a quick clean can make your commercial kitchen look clean and ready, it is often not enough. To boost your kitchen's function, check out our services. Grease Bullies Hood Cleaning can help boost your hotel's kitchen and make it ready for another day.
Call Grease Bullies Hood Cleaning for more details.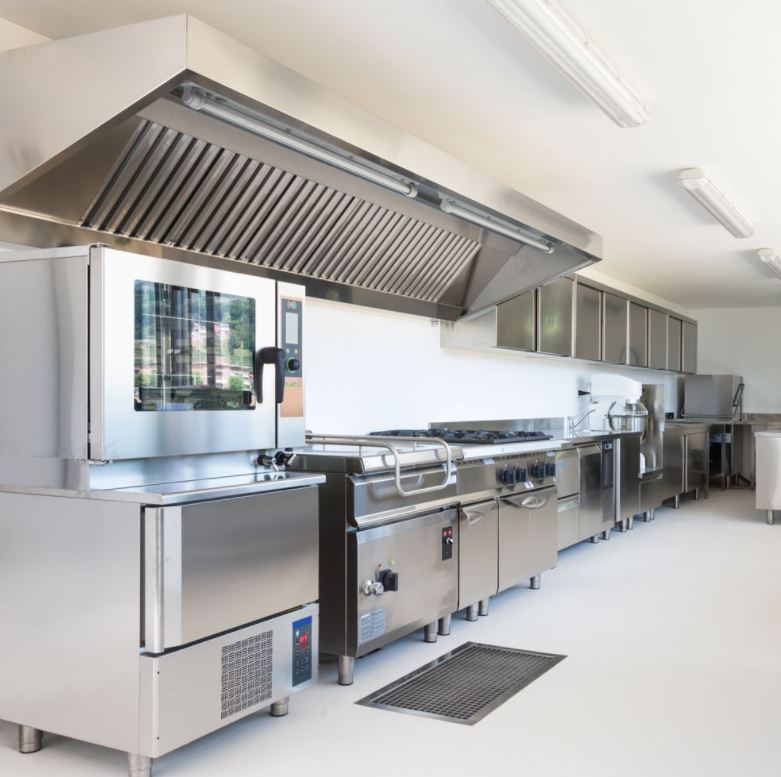 Hotel Commercial Kitchen Cleaning
The key to making more customers enjoy hotel meals is to keep the food safe to consume. But how can you ensure the cleanliness of your kitchen? Or the process of food preparation? 
Grease Bullies Hood Cleaning will help you through the process of deep cleaning the commercial kitchen, so you can always be prepared to serve your customers.
Ever wonder what makes hotel kitchens shine? With our trained technicians and local hood cleaners, we offer only the best cleaning results. Check out some of our hotel commercial kitchen cleaning services in St. Louis, MO.
Kitchen Appliance Cleaning
Food spilling all over the floor and kitchen appliances is not uncommon during food preparation. Grease Bullies Hood Cleaning will provide professional kitchen appliance cleaning.
We use food-safe cleaning products.

We get rid of mold, grease, and food debris completely.

And we perform adequate kitchen appliance and equipment cleaning.
Fryer Cleaning
Keeping your hotel's kitchen equipment in top shape is vital. Our local hood cleaners and skilled technicians will remove excess grease and food spills. Working with us means you will receive:
Professional deep fryer cleaning from start to finish.

Change in the filter and draining of the oil, if necessary.

A complete cleaning of the fryer's interior.
Hood Filter Cleaning
Every commercial restaurant in St. Louis, MO, and the bordering communities of Illinois are required to have an exhaust system responsible for removing grease-laden vapor cooking appliances. Operating your hotel's commercial kitchen without this is dangerous.
Spotting dirt and grease from the hood filter is easy, but eliminating them for good is harder than it seems. Grease Bullies Hood Cleaning has advanced equipment to eliminate grease buildup from the hood filters and vent.
Grill Cleaning in St. Louis, MO
Cleaning the grill the right way can help ensure it is functioning whenever you need it. With Grease Bullies Hood Cleaning, we will do everything to make sure the grill is spotless and working well.
Our grill cleaning service will not only make your grill look shiny but safe to use as well. Say goodbye to the grease and grime that has been lingering on your grill!
Rooftop Grease Containment
NFPA codes require commercial kitchens to have a system for rooftop grease containment. It is a vital part of restaurants and commercial kitchens that ensures the establishment is safe from potential fire hazards.
By hiring a professional St. Louis hotel hood cleaning company you will have adequate rooftop grease containment maintenance. We will help ensure the system is safe and functional.
We will ensure that your commercial kitchen complies with the national and local requirements.

We will prevent grease from reaching the roof and causing more significant problems.

We will improve the kitchen's functionality.
Grease removal is difficult, but the risks are significant if not done properly. Grease Bullies Hood Cleaning is the go-to when it comes to keeping commercial kitchens in St. Louis, MO, and nearby communities immaculate.
Select The Best St. Louis Kitchen And Hood Cleaning Company Near You
Grease Bullies Hood Cleaning consists of seasoned technicians and local hood cleaners. We are well-equipped and knowledgeable when it comes to cleaning commercial kitchens and can perform cleaning services that will provide only the best results. 
If you are looking for a cleaning company near you or in the bordering areas of Illinois, call us. We will help plan the best kitchen cleaning solutions for your hotel. 
Request a Free Kitchen Cleaning for Hotels in St. Louis
If you are searching for a five-star commercial kitchen cleaning, Grease Bullies Hood Cleaning offers hassle-free kitchen cleaning services. Our cleaning crew will keep your hotel commercial kitchen in top condition.
Our local hood cleaners are ready to do a top-notch job for your business. It is essential for us to earn your trust and ensure that your commercial kitchen is taken care of. Request a free cleaning estimate today.