Commercial Deep Fryer Cleaning Service in St. Louis, Missouri 
Grease Bullies Hood Cleaning provides fryer cleaning service for restaurants around the St. Louis area. You will be hard-pressed to find a kitchen cleaning company in St. Louis that can give a better fryer hood cleaning.
Want to make your restaurant deep fryer look pristine again? With a team of seasoned cleaners that have years of experience cleaning deep fryers, we can make it spotless!
Book a free assessment today and get a deep fryer cleaning estimate via email.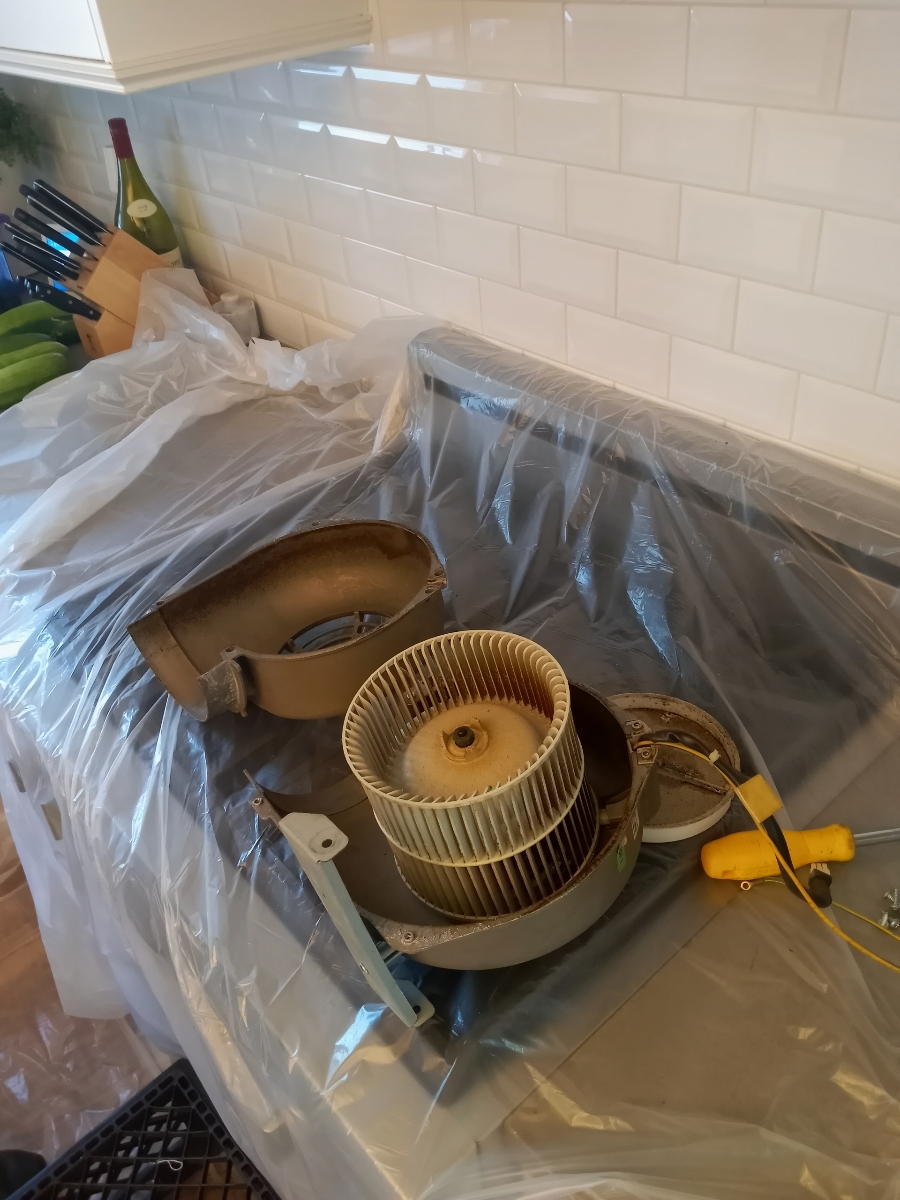 Grease Bullies Hood Cleaning St. Louis Fryer Cleaning Service
Our local hood cleaners are here to help relieve you of the stresses of keeping your deep fryer clean of grease. We are a dedicated crew ready to help St. Louis restaurants maintain the hygiene of their appliances.
Grease Bullies Hood Cleaning has the goal of helping restaurant owners save time and money on repairs by cleaning their commercial deep fryers. Our cleaning solutions involve:
Starting safely
The safety of our cleaning processes and preventing the risks of injuries and property damage is our primary concern when deep cleaning commercial fryers.
We will turn off and unplug your restaurant fryer.

Our restaurant cleaners will make sure the fryer is cool before beginning any cleaning procedures as well as protect your other kitchen appliances during the cleaning process. 
Draining the oil
Cooking grease and fat will solidify after it cools. It is crucial not to pour them into the sink or garbage, so excess oil in the container must be safely disposed of. 
Cleaning the fryer basket
The fryer basket is highly likely to be covered with cooking oil. So our first step is to break down the grease before cleaning before vigorously scrubbing the food debris and grease stuck to the basket. We also use food-safe cleaning products to sanitize the baskets.
Cleaning the filters
Most commercial fryer filters are removable making them easier to take out and clean. Once we take out the filter, we will apply warm water and safe cleaning solutions to polish it free of any residual food debris!
Cleaning the deep fryer parts and accessories
Keeping the sediment trays, screens, and fryer covers clean is important to ensure that the fryer functions properly. 
Whether you are whipping up crunchy onion rings or frying chicken, you need a clean deep fryer to do the job. Grease Bullies Hood Cleaning is here to help keep your units running so that you won't miss a sale, especially during peak hours.
What Not To Do When Cleaning Your Commercial Deep Fryer
Use improper cleaning tools.

Use overly expensive and harmful kitchen sanitizers.

Not following the manual's cleaning and maintaining instructions.

Dump oil, fats, and grease into the drains.

Submerge fryer accessories and parts in water.

Use sharp or abrasive tools on exterior surfaces or stubborn spots.
Fryers use a ton of cooking oil and have grease buildup in their exhaust flue and is one of the common causes of restaurant fires. Avoid risks of fire by hiring trained and qualified deep fryer cleaners in the St. Louis, Missouri area.
If you want professional restaurant deep fryer cleaning, call us. Our service will provide a clean deep fryer and an extension of their lifespan.
Highly Recommended Restaurant Fryer Cleaner in St. Louis, Missouri
When you need a complete restaurant deep fryer cleaning in Missouri, call our cleaning experts!
Grease Bullies Hood Cleaning is ready to be at your establishment to make an initial assessment. Schedule your next deep fryer cleaning with us! Call us to request a free fryer cleaning estimate.
Why Choose Grease Bullies Hood Cleaning for Your Deep Fryer Cleaning Needs
As a restaurant owner, you need and deserve the best cleaning services. Our expert cleaners specialize in restaurant and appliance cleaning that will ensure the success of your business.

We offer affordable restaurant cleaning services in St. Louis.

Our local hood cleaners can offer routine commercial kitchen maintenance.

Our cleaning teams follow safe and proper cleaning procedures that comply with the local codes.

We use special cleaning equipment designed to clean hard-to-reach parts of the deep fryer without causing damage.
As a trusted Missouri restaurant cleaning company, we will perform the best methods to clean your equipment with no problem.