You might wonder about the need for professional cleaning when you already have your staff clean your restaurant. Let us shock you as we have mind-boggling news for you. Your routine cleaning is not enough to get you a clean chit from the fire marshal or health department. For that, you need a perfect cleaning from a trusted restaurant cleaning company in St Louis.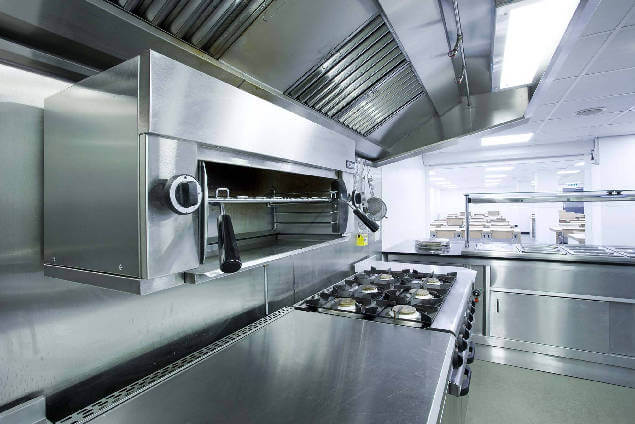 Benefits of professional restaurant cleaning services
Restaurants are not just about serving food anymore; it's about having a good time too. Be it a professional meeting, get-together with friends, or romantic dates, the restaurants of St Louis have been venues for a lot of meetings. So, as a restaurant owner in a competitive locality, you must ensure that your restaurant provides a good ambiance for your customers.
Restaurant cleaning is not as easy as washing dishes, wiping dirt on the stovetop, and mopping floors. Your restaurant needs a lot more cleaning to be the best restaurant in St Louis. When you hire a professional restaurant cleaning company, you can ensure that your restaurant is hundred percent clean and safe.
There are places in your kitchen and dining area that you or your customers have not noticed. The least cleaned places, such as the backside of your fridge or bottom drawers, are a threat to the kitchen. It will be the breeding ground for germs and pests as your regular cleaning never reaches there.
The oily dirt near the hood and the stove will be hard to remove and stain the area badly. It will also transform into highly flammable grease over time and be dangerous to your building.
A dirty kitchen can lead to the restaurant's closing for a long while, and the damage due to fire will be irrecoverable. 
It is where restaurant cleaning services come into action. The experienced cleaners look into every nook and corner of the restaurant and give it a deep professional cleaning. A good professional restaurant cleaning company will make your establishment look new, from checking for damages to wiping down dirt to removing the foul smell and ensuring safety.
Apart from restaurant hood cleaning or kitchen cleaning, the restaurant cleaning service cleans the entire kitchen and the dining area. From floor mopping to tough stain removal, a restaurant cleaning service includes all the services your restaurant needs. We make sure that your kitchen is ready to welcome guests and host meetings.
Services included in our restaurant cleaning
.
Restaurant cleaning is a complete package that includes a top to bottom cleaning of your restaurant's corners. We clean the entire restaurant from the front entrance to the kitchen exit and make it look new.
Our services cover all the unreachable parts of your commercial restaurant space, including the appliances. Over years of experience cleaning restaurants of different types, we know where to focus and which parts demand attention.
How do we clean your restaurant?
Before cleaning your restaurant, we conduct inspections to get a picture of the present condition. Our team takes photographs of the dining area, kitchen, rooftop, and all the other portions. It will also help you in understanding if any portion of your restaurant needs maintenance. 
Once we're done with the inspection part, our team sets a cleaning strategy. It involves cleaning the entryways, moving on to the dining area, restrooms, kitchen equipment, and ending at the kitchen door.
We also give a cleaning sticker with a date on it; thus, your customers will know that your kitchen is safe and clean.
So, don't waste time, call us now and give your restaurant a fresh cleaning.